DefiniGEN appoints Dr Ben Cons as Chairman of its Board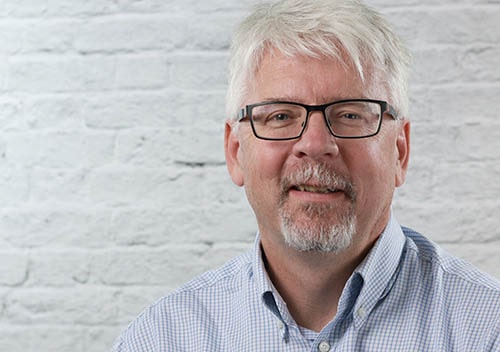 Cambridge, UK- 29 April 2021: DefiniGEN, the world leader in human induced pluripotent stem cell (iPSC) differentiation and disease modelling, today announces the appointment of Dr Ben Cons as Chairman of the Board. A respected entrepreneur and pharmaceutical and healthcare leader, he has a proven track record and brings more than 30 years' experience in pharmaceutical R&D & commercialization across the biotech, pharmaceutical and financing sectors.
Dr Cons previously spent 20 years with the NYSE listed pharmaceutical services company IQVIA and the associated NovaQuest investment fund. He is currently a Special Partner at the private equity fund Vitruvian: Chairman of Castor EDC a medical research SaaS tool provider; Chairman of Charnwood Molecular, a drug discovery CRO; Investor Director at Fluidic Analytics, a spin out from Cambridge University; and Investor Director to Talking Medicines in Glasgow. Cons's early pharma industry experience was with BayerSchering and GlaxoSmithKline.
Dr Marcus Yeo, Founder and Chief Executive Officer, commented: "On behalf of DefiniGEN and the Board of Directors, I am delighted to welcome Ben and look forward to drawing upon his strategic and operational expertise to accelerate business growth at this exciting time."
Dr Cons is a renowned entrepreneur who designs, builds, and operates business solutions across the international pharmaceutical space to fast-track product development, maximize product lifecycle value and create optimum healthcare solutions.
By applying his expertise to the business, he will now aid DefiniGEN in further expanding its portfolio of gene-editing and stem cell capabilities in the preclinical drug development sector.
Dr Cons, newly appointed Chairman of the Board, commented: "I'm excited to join the board at this important stage in the company's development. DefiniGEN's unique iPSC platform technology has the potential to redefine drug discovery productivity via the provision of phenotypically relevant disease models and novel biological data set generation."
ENDS
About DefiniGEN Ltd

DefiniGEN has world-leading expertise in the area of stem cell-derived human cell production and metabolic disease modelling. The company has developed a best-in-class proprietary stem cell differentiation technology platform to generate mature, phenotypically relevant human hepatocytes, pancreatic cells and intestinal organoids. The platform can generate a range of unique metabolic disease models to accelerate preclinical drug development via the sourcing of patient samples and reprogramming to stem cells or alternatively using CRISPR gene-editing on stem cell lines and differentiating them on the technology platform. The models can deliver unparalleled insights into the biology of metabolic disease in a range of 2D and 3D formats which can integrate effectively into high-throughput screening programmes and investigative studies. The application of these cell models in drug discovery provide pharmaceutical companies with more predictive in vitro cell tools to optimize the development of safe and efficacious therapies for life-threatening metabolic diseases.
Contact Information:
Miss Nicola Gutteridge
Marketing Manager
Tel: +44 (0)1223 497113
Advance your scientific discoveries with our disease model development and screening services.