Our team, our culture
Our story began when Prof. Ludovic Vallier founded DefiniGEN in the labs at the University of Cambridge. We still work closely with the University and other academic institutions. We're proud of our background which continues to guide us, as we still approach each project with the same rigor that has driven us from humble beginnings to the successful position we are in today.
Our unique approach means we're not an off-the-shelf company. The way we partner with our clients allows us to integrate seamlessly into their development pipeline, providing a de-risked and unique approach to the provision of bioassay services in the liver disease space. We understand each of our clients has unique drug and disease modelling requirements and we approach each project with a customized method that suits their needs.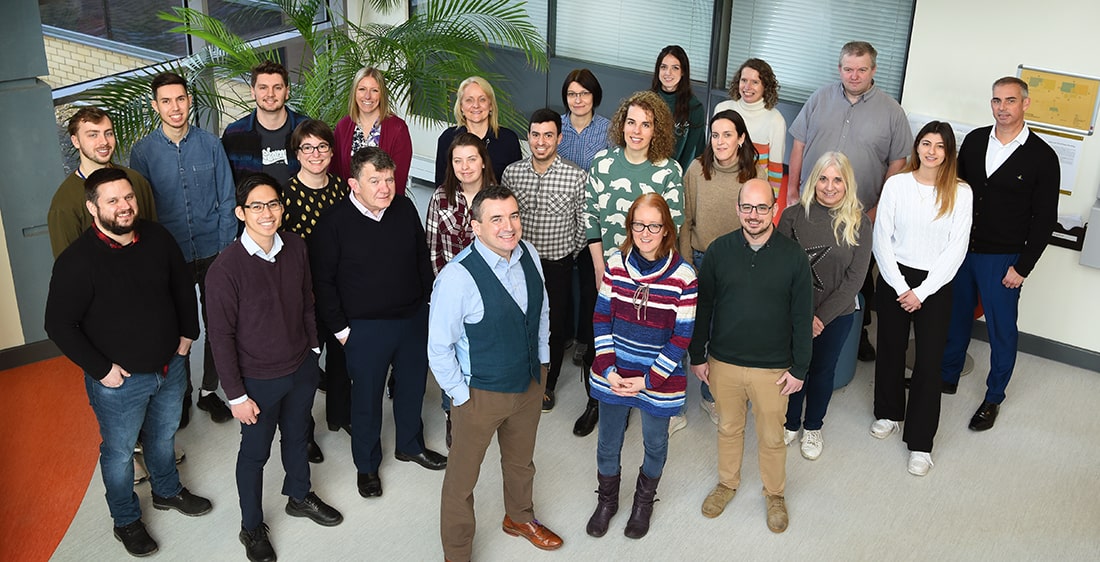 Our purpose
Our purpose is to improve and save lives by accelerating the development of treatments for life-threatening conditions. We do this by providing highly predictive cell-based models of liver disease to the drug development industry.
Our goal
Our goal is to develop innovative solutions that enable the cure of liver diseases through predictive in vitro modelling. We've developed a proprietary platform technology that allows us to create disease models and bioassays that support the development of next-generation therapies for our clients.
Our models
Our models reduce the chance of clinical failure and decrease the number of animals used in safety assessment. We're striving to create a better future for all by helping to bring life-saving therapies to patients faster and more effectively than ever before.
Chris Kirton
Chief Executive Officer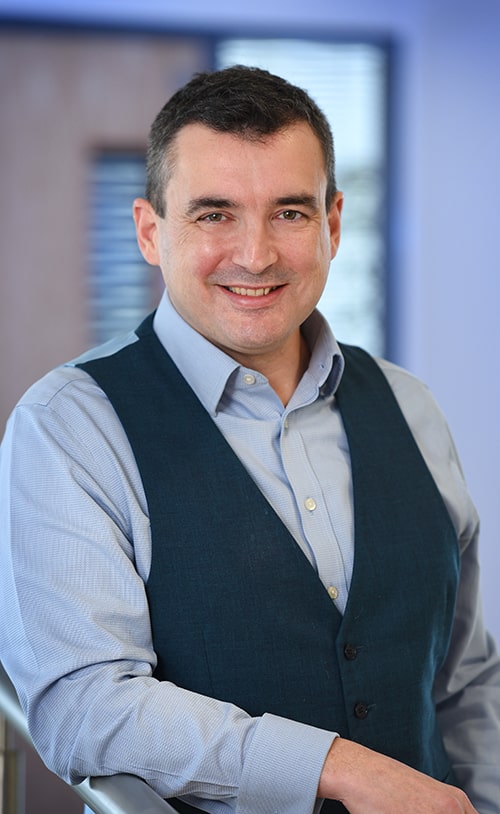 Chris Kirton
Chief Executive Officer
Chris Kirton is a senior leader with many years of experience in both industry and academia. Chris began his operational management career by establishing and growing the Cell Biology and Immunology business unit at a global CRO from a small local team to an international business, offering a full range of GxP services with multi-million-pound revenues. Chris then went on to collaborate with Ludovic Vallier to establish the world's largest stem cell core facility at the Wellcome Trust Sanger Institute, which delivered the HiPSCi iPSC banking project. He then joined Axol Bioscience as their COO where leading a raft of business transformation and scale-up projects before joining DefiniGEN as first COO and more recently as CEO. Chris is passionate about leadership, team building, and staff development, and has trained as a leader with the Judge Business School and is qualified as a mentor and coach. In his spare time, Chris is a cub scout leader and also runs a community cinema.
Celine Gomez
Director Operations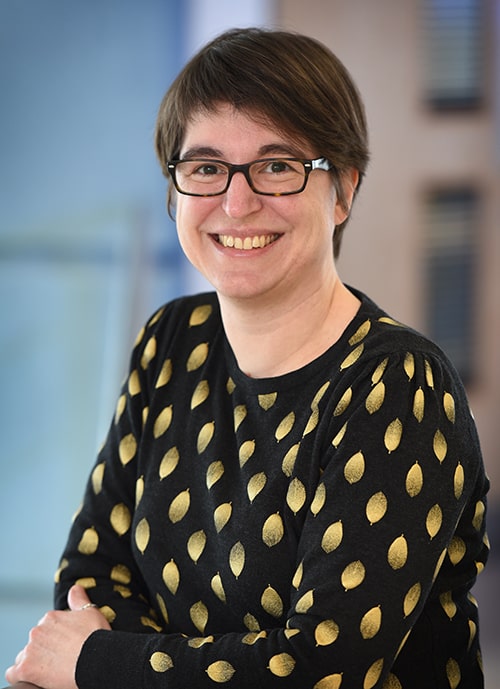 Celine Gomez
Director Operations
Celine gained her PhD in Developmental Biology and Molecular Genetics from the University Paris VI, France. She conducted her PhD research at the Stowers Institute for Medical Research, USA, before joining the University of Cambridge, UK, as a post-doctoral Fellow in the field of Skin Stem Cell Biology. Her atypical work on snake embryos led to a first author publication in Nature and she was later awarded the Human Frontier Science Program Long-Term Fellowship. Moving toward applied science, Celine got hired at the Wellcome Trust Sanger Institute in the Core Facility CGaP where she successfully led several large-scale projects consisting of reprogramming hundreds of healthy and diseased primary human samples into induced Pluripotent Stem Cells (iPSC), differentiating them into various lineages and running screening assays. Over the years, Celine has built comprehensive experience in delivering complex projects and solving wide-ranging challenges. She has a keen interest in building highly performing teams while solving complex scientific issues.
Emma Allen
Finance Director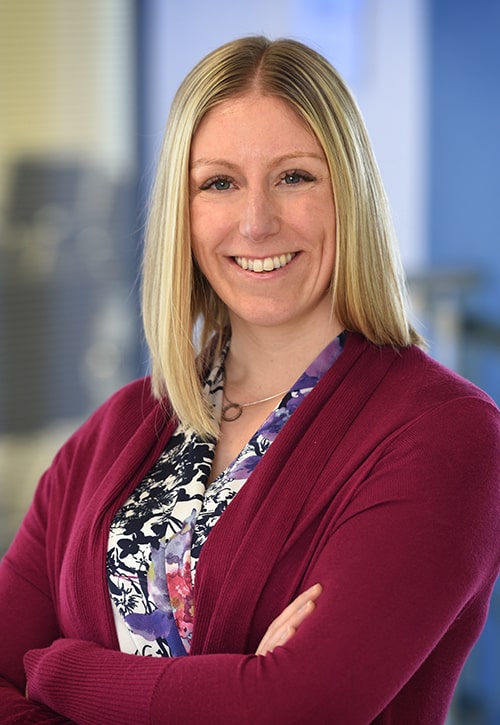 Emma Allen
Finance Director
Emma Allen is an experienced finance professional with experience within the Scientific Community, having previously worked in industry as a scientist with both Pfizer and GSK before swapping to a finance role. Having qualified as an ACA with a London firm, several roles in different sectors resulted in joining the Cell and Gene Therapy Catapult as their Financial Controller before progressing through the Catapult to lead the Group Finance and IT functions. She joined Definigen as their Finance Director and really enjoys using both her finance and scientific knowledge to ensure the Company is fully supported. Outside of work, Emma enjoys various sports focussed around triathlon, as well as coaching at her local triathlon club.
Prof Ludovic Vallier
Chief Scientific Officer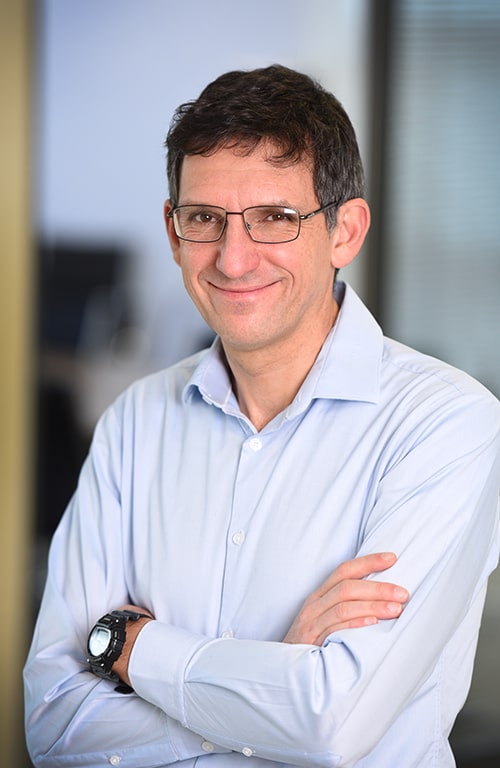 Prof Ludovic Vallier
Chief Scientific Officer
Ludovic is a DefiniGEN founder and he directs the development of our proprietary technology platform OptiDIFF. The platform integrates the reprogramming of patient sample to generate iPSC, CRISPR-mediated generation of disease and isogenic iPSC lines, and their optimized differentiation to produce metabolic disease cell models. Ludovic has advanced the state of the art regarding the use of iPSC as an in vitro model of development through research undertaken at the University of Cambridge in his role as Professor of Regenerative Medicine and Stem Cells. Ludovic has also published multiple high impact factor articles on iPSCs for modelling liver diseases and cell-based therapy applications and he is Director of the Cambridge Biomedical Research Centre hIPSCs core facility.
Advance your scientific discoveries with our tailored disease modeling products and services.