DefiniGEN appoints Dr Chris Kirton as Chief Executive Officer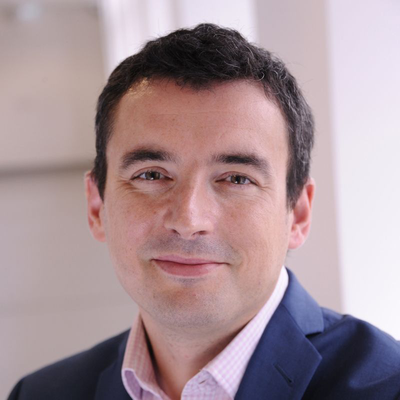 Cambridge, UK – Thursday 20th January 2022 – DefiniGEN is pleased to announce the appointment of Dr Chris Kirton as Chief Executive Officer. Chris has more than 16 years of operational experience and joined DefiniGEN as Chief Operating Officer in June 2020. The appointment is key for DefiniGEN as they expand the service portfolio to encompass compound screening.
Dr Ben Cons, Chairman of the Board said: "I am delighted to announce Chris' promotion to CEO. This is a true reflection of his contributions and will enable the business to continue to expand its drug discovery iPSC solutions for the pharmaceutical industry."
Commenting on his appointment, Chris said: "It is an absolute privilege to be granted the opportunity to support the amazing team at DefiniGEN as their CEO. DefiniGEN have established themselves as a market leader in the provision of wild-type and disease models of induced pluripotent stem cell derived hepatocytes via a combination of in-house gene editing expertise and the patented Opti-DIFF process for hepatocyte differentiation. Stem cells and their derived models have now 'come of age' and are seen as a key success factor for candidate development within the biotechnology and pharmaceutical communities; this is an exciting time for the field and DefiniGEN will be a leading provider within it. Our clients have already successfully used our models to develop assays supporting the next generation of medicines for the treatment of liver diseases and in the next stage of DefiniGEN's journey we will now offer many of these models and assays in house via a CRO business model."
Chris began his operational management career by establishing and growing the Cell Biology and Immunology business unit at a global CRO from a small local team to an international business, offering a full range of GxP services with multi-million-pound revenues. He then went on to collaborate with Ludovic Vallier to establish the world's largest stem cell core facility at the Wellcome Trust Sanger Institute, which delivered the HiPSCi iPSC banking project. Chris then joined Axol Bioscience as their COO where he led several successful business transformations and scale up projects before joining DefiniGEN.
About DefiniGEN
DefiniGEN has world-leading expertise in the area of stem cell-derived human cell production and metabolic disease modelling. The company has developed a best-in-class proprietary stem cell differentiation technology platform to generate mature, phenotypically relevant human hepatocytes, pancreatic cells, and intestinal organoids. The platform can generate a range of unique metabolic disease models to accelerate preclinical drug development via the sourcing of patient samples and reprogramming to stem cells or alternatively using CRISPR gene-editing on stem cell lines and differentiating them on the technology platform. The models can deliver unparalleled insights into the biology of metabolic disease in a range of 2D and 3D formats which can integrate effectively into high-throughput screening programmes and investigative studies. The application of these cell models in drug discovery provides pharmaceutical companies with more predictive in vitro cell tools to optimize the development of safe and efficacious therapies for life-threatening metabolic diseases.


Media Contact
Miss Nicola Gutteridge
Marketing Manager
Tel: +44 (0)1223 497113
nicola@definigen.com
Advance your scientific discoveries with our disease model development and screening services.