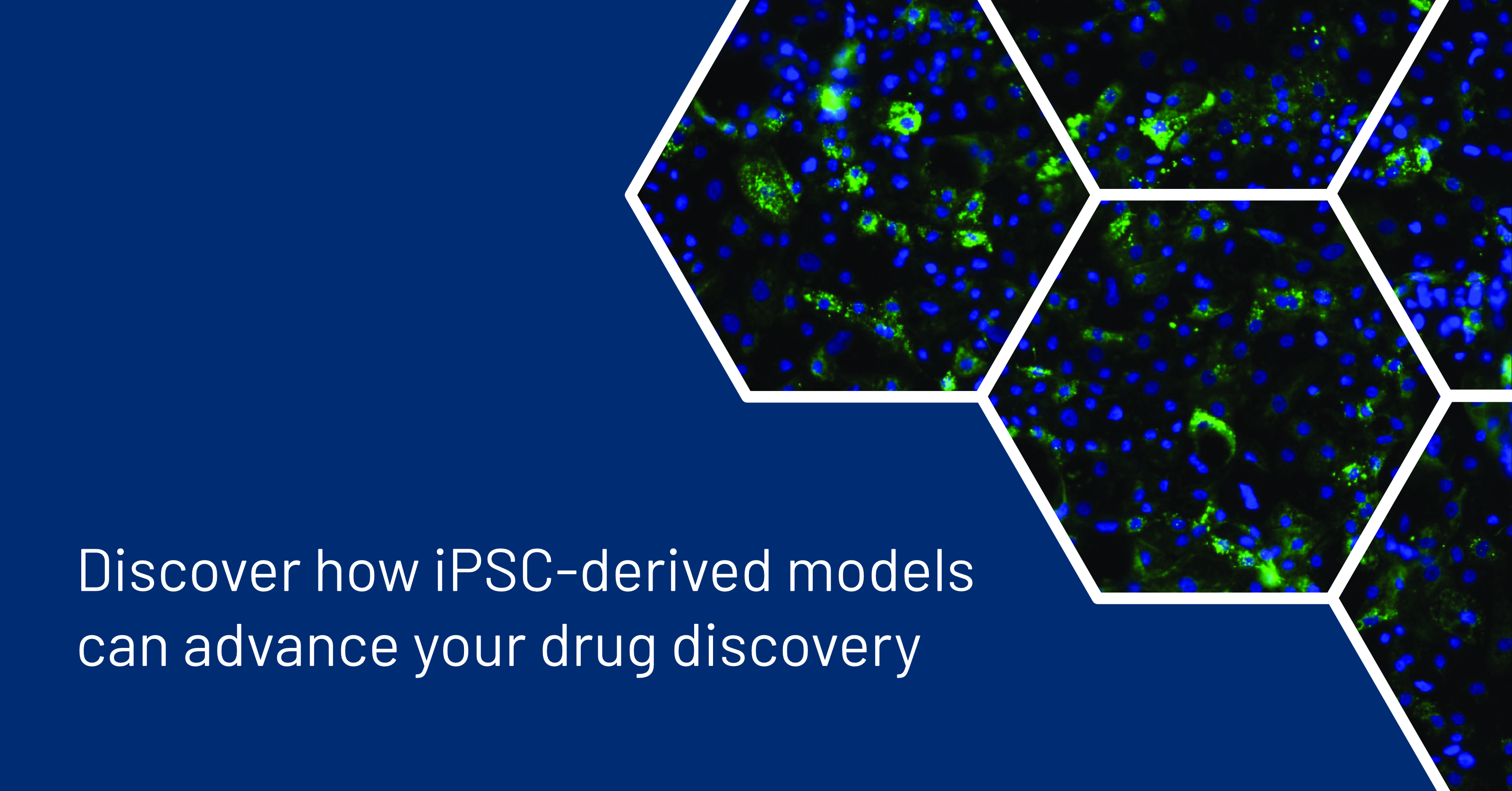 Introducing iPSCs
DefiniGEN's technology platform enables the generation of predictive and phenotypically relevant iPSC-derived human disease models for a wide range of metabolic and liver diseases. Two of the most commonly known monogenic liver diseases are Wilsons Disease and Alpha-1 antitrypsin deficiency (AATD). Both diseases are currently incurable and, if untreated, can lead to irreversible organ damage. Traditionally treatment may require a liver transplant but demand for organs outweighs supply creating a need for alternative therapeutics. DefiniGEN generates high-quality, phenotypically relevant disease modeled hepatocytes that can be utilized to screen compounds, helping drug discovery companies accelerate and de-risk the process of finding new therapeutics for liver diseases.
Current practices for pre-clinical drug development in liver and metabolic diseases lack effective animal models due to species-specific differences. These differences may result in complications with the selectivity of drug candidates that advance into human clinical studies [1, 2]. Many of these drug candidates that progress into clinical trials are still failing at the latter stages [3]. In the last 50 years only one therapeutic treatment for Wilsons disease has been FDA approved with hundreds failing to get approval. This suggests that the current pre-requisite approaches to enter clinical trials are yet to be established for monogenic liver and metabolic diseases.
Therefore, there is an incentive to de-risk early-stage models and put these therapeutics in development on the front foot when entering the clinical trial stages. Recent regulatory changes within the FDA concludes that animal studies are no longer a pre-requisite to enter clinical trial phase development [4]. Thus, new pre-clinical models have received attention as an attractive de-risking strategy. This includes the technology we provide using human induced pluripotent stem cell (iPSC) derived Hepatocyte-Like-Cells (HLCs) as a disease modelling approach. iPSCs are cells with regenerated pluripotency obtained from the reprogramming of adult somatic cells to their state of origin, a stem cell.
Stem cells are capable of differentiating towards any cell type observed in the human body, including hepatocytes. In this regard, iPSC-derived HLCs have been shown to recapitulate most of the functions of primary hepatocyte cells within human liver. This includes the expression and secretion of albumin, urea synthesis and active glucose metabolism, all hallmark characteristics of primary human hepatocytes [5].
Discovery of iPSCs and differentiation into Hepatocyte-Like-Cells (HLCs)
Research on pluripotency started in 1981 through the stabilization of pluripotential cells from early mouse embryos. In 1998, J A Thomson et al. was able to derive an embryonic stem cell line from human blastocysts [6-8]. In 2006, Shinya Yamanaka and his team made a ground-breaking discovery by reprogramming adult mouse fibroblast cells into a pluripotent state, similar to embryonic stem cells, by introducing four key transcription factors: Oct4, Sox2, Klf4, and c-Myc [9]. This new type of stem cell was called "induced pluripotent stem cell" (iPSC). In the following year, Yamanaka and his team were able to reprogram human somatic cells into iPSCs using a similar approach to the one they used in mice. This opened up possibilities for studying human diseases using patient-specific iPSCs.
DefiniGEN was established as a company from the novel success of differentiating iPSCs to hepatocyte like cells (HLCs). Ludovic Vallier, Chief Scientific Officer, created a patented novel 3-step differentiation protocol named OptiDIFF from their laboratory at Cambridge University. [10]. Since 2012, we have been continuously optimizing the differentiation of iPSCs to form HLCs.
For the study of liver disease, iPSCs allow the reprogramming of somatic cells from patients diagnosed with hepatobiliary diseases [10]. Once the iPSC line has been generated, it can be expanded indefinitely and differentiated to HLCs using stepwise protocols that mimic known developmental stages [11].
DefiniGEN's proprietary differentiation protocol permits large-scale generation of HLCs with field leading purity and functionality. Importantly, the HLCs successfully recapitulate key aspects of disease pathophysiology across a wide- range of conditions that affect different aspects of liver function [10].
References:
Reed, E., S. Lutsenko, and O. Bandmann, Animal models of Wilson disease. J Neurochem, 2018. 146(4): p. 356-373.
Ni, K., et al., Alpha-1 Antitrypsin Investigations Using Animal Models of Emphysema. Ann Am Thorac Soc, 2016. 13 Suppl 4(Suppl 4): p. S311-6.
Parasrampuria, D.A., L.Z. Benet, and A. Sharma Why Drugs Fail in Late Stages of Development: Case Study Analyses from the Last Decade and Recommendations. The AAPS journal, 2018. 20, 46 DOI: 10.1208/s12248-018-0204-y.
Wadman, M., FDA no longer has to require animal testing for new drugs. Science, 2023. 379(6628): p. 127-128.
Rashid, S.T., et al., Modeling inherited metabolic disorders of the liver using human induced pluripotent stem cells. The Journal of Clinical Investigation, 2010. 120(9): p. 3127-3136.
Martin, G.R., Isolation of a pluripotent cell line from early mouse embryos cultured in medium conditioned by teratocarcinoma stem cells. Proceedings of the National Academy of Sciences, 1981. 78(12): p. 7634-7638.
Evans, M.J. and M.H. Kaufman, Establishment in culture of pluripotential cells from mouse embryos. Nature, 1981. 292(5819): p. 154-156.
Thomson, J.A., et al., Embryonic stem cell lines derived from human blastocysts. Science, 1998. 282(5391): p. 1145-7.
Takahashi, K. and S. Yamanaka, Induction of pluripotent stem cells from mouse embryonic and adult fibroblast cultures by defined factors. Cell, 2006. 126(4): p. 663-76.

Rashid, S.T., et al., Modeling inherited metabolic disorders of the liver using human induced pluripotent stem cells. J Clin Invest, 2010. 120(9): p. 3127-36.

Hannan, N. R. F., Segeritz, C.-P., Touboul, T. & Vallier, L. Production of hepatocyte-like cells from human pluripotent stem cells. Nat Protoc 8, 430–437 (2013).